//
Simple Ways to Grow Your Email List In 2022
Simple Ways to Grow Your Email List In 2022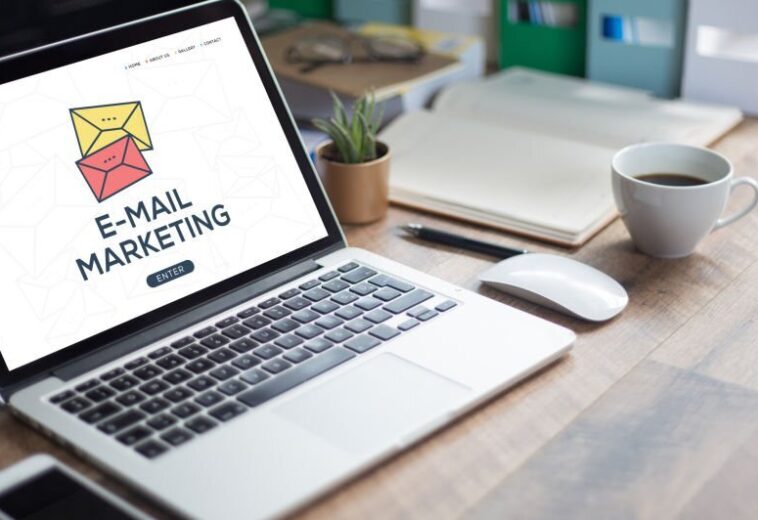 Email List Building in 2002 believes that 60% of consumers claim that email marketing affects their choice to make a purchase.
However, if you don't have a strategy for expanding your email list, you'll miss the opportunity to connect with those clients.
You can increase engagement and increase sales by building a robust list of email subscribers.
Prepared to discover how to expand your email list? You may increase your subscription count by following these ten easy steps.
Then, you may captivate them with your exclusive content to persuade them to make a purchase.
You may quickly create a high-quality email list using an email list marketing plan.
Let's discuss how to create email lists that will support the growth of your company.
Read Also!!!
As people switch jobs, choose not to receive your emails, or give up an email address they simply used to fill out forms on websites, their contacts' email addresses change.
It is your responsibility as a marketer to ensure that you are consistently adding new contacts to your email lists in order to maintain growth. Although buying emails is a possibility, it's not always the smartest course of action.
Learn top-notch tactics in this article to expand your email list so you may reach a huge audience of subscribers that are ready to hear what you have to say, are likely to make purchases, and help your business develop.
What is an Email List?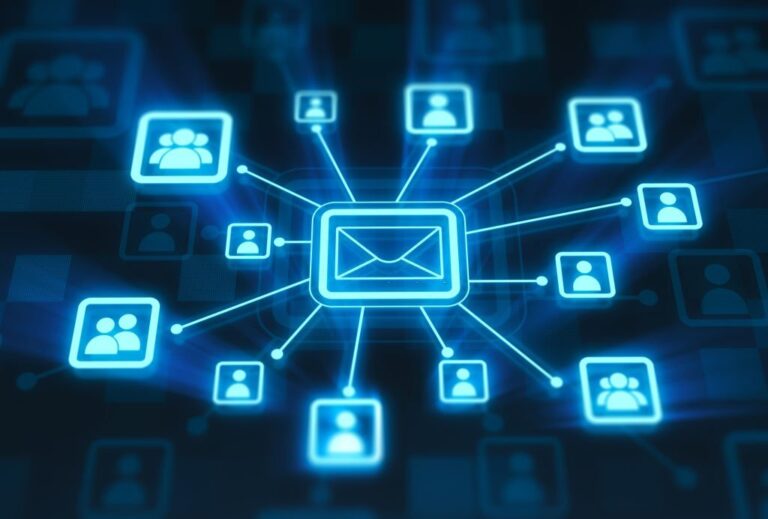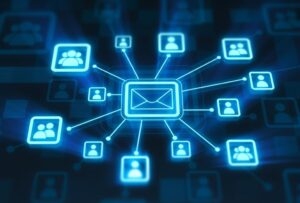 A mailing list or subscribers list is a list of email addresses from site visitors and customers who have agreed to receive messages from a business, such as news, updates, or special offers. As subscribers leave or new ones sign up, your list may expand and contract over time.
For a firm, email marketing is a significant advantage. Since almost every consumer has an email address, you can easily contact billions of potential customers with only a few clicks.
More clients will get and read your material than they would if they came across it on social media since email marketing is 40 times more effective than social media at attracting and keeping new customers and has a much higher click-through rate than social media posts.
How To Grow Your Email List Using Email
Create Valuable Content: For a reason, your subscribers requested to get emails from you.
It's your responsibility to make it worthwhile for them by offering relevant, captivating material.
If your content is uninteresting or irrelevant to your fans, you will quickly lose subscribers.
Request that subscribers forward and spread your emails: On your marketing emails, add social sharing buttons and a "Email to a Friend" button.
You'll be able to grow your contact list by having access to the friends, coworkers, and networks of the recipients.
Include a "Subscribe" CTA as a straightforward text-based link at the bottom of your emails to make it simple for the recipients of forwarded communications to join as well.
Segment your email lists by buyer persona: Utilizing several forms of email subscriptions to send tailored material to different audiences is something to think about because email receivers are more likely to click through emails that speak to their particular interests.
The likelihood that visitors will sign up for one of your targeted subscriber categories will rise if you develop several of them. In fact, segmented campaign users reported income increases of up to 760%.
Improve Your Site:
Make sure visitors are willing to utilize your website before you try to get them to subscribe to your email marketing list. A complex or challenging website may turn away users.
Before you have an opportunity to convert those visitors into subscribers, they can go.
However, there are certain methods you may make your website better.
Make sure your website loads swiftly first. To check the speed of your website, utilize Google's PageSpeed Insights tool. Additionally, this program will provide you a list of techniques for increasing your speed.
Make sure your sites are compressed, for instance. Your website may possibly contain a plugin that is slowing you down.
Next, check that your website is simple to use.
Examine the navigation bar. Are the labels and page layouts clear and comprehensible?
Where can I find your subscriber form? Is it noticeable on the page? People won't subscribe if they can't find your form.
The design of your website can be improved by utilizing minimalist design trends. Distractions that can prevent visitors from subscribing are eliminated by minimalism from the page.
Removing these irritants can help make your website load faster.
Your landing pages will incorporate white space thanks to minimalism. You may prevent confusing or overwhelming visitors by employing white space.
White space can also be used to direct visitors to your forms.You may learn how to create an email list without using difficult marketing strategies by making improvements to your website.
Read Also!!!
Create an Offer:
Why should customers initially sign up for your email marketing content? Email, according to 50% of consumers, is their preferred method of obtaining marketing materials.
However, whether or not they subscribe may depend on the type of marketing materials you plan to deliver.
Think about the materials that your target audience would prefer to get first.
Your choice of freebies may help you gain more subscribers. Gaining the trust of your target market can also be accomplished by providing a free gift.
Make sure the gift you are giving is beneficial. By providing what your clients need or want, they will be more likely to return to you in the future. For instance, think about providing a:
Workbook
Checklist
Cheat sheet
Video tutorial
Email course
Discount code
PDF guide
Make sure the public is aware of what they will receive. then keep your word on that.
To compel individuals to engage, it's crucial to create a compelling call-to-action (CTA). Which verbs will motivate your visitors to act?
Offering exclusives is another way to advertise the content of your website. Encourage people to subscribe by appealing to their fear of missing out (FOMO).
Offer them something they won't be able to find elsewhere. For instance, you can advertise your email list marketing on social media. Make sure people are aware of you as a go-to source for news and announcements that will only be sent to them via email.
Keep in mind that people are giving you their private contact information out of trust. They must have cause to believe in you.
Customers will be compelled to provide their email addresses in return for the freebie they truly want.
Think about including social evidence on your website, such as positive client testimonials.
Building brand credibility with the aid of social evidence might help you expand your mailing list.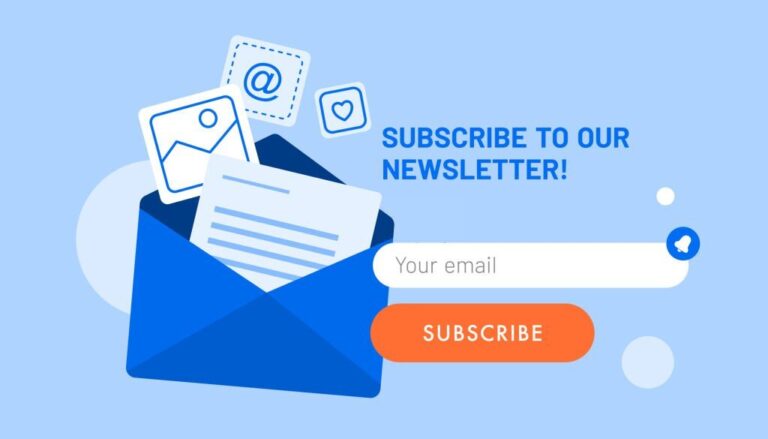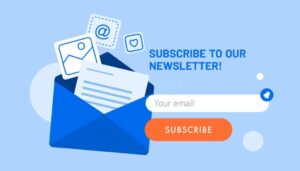 Get Social: 
It's likely that your customers are already perusing social media in search of brands and items.
Think about using social media to promote your freebie and opt-in form. Your freebie can be advertised in:
Social media posts
Your social media bio
A blog post
The sidebar of your website
A Facebook group
Forums or other places online
Guests posts on another brand's website
Your own email signatures
You spent time and energy creating your freebie. Make sure to promote it to discover how to grow your email list.
Improve Your Form
Make sure your opt-in form is simple to use if you want to discover how to expand your email list. If you don't, folks won't be able to sign up to get your emails. Your signup rates may vary depending on where you post the form and how it is laid out.
Make sure your form requests the following fundamental information:
For email subscriptions, you don't need to develop a challenging, multi-page form. People can become overwhelmed by too many inquiries and fields, which lowers signup rates.
Think about using the form for yourself. How much time did it take? Were the fields too numerous?
Decide where you want to place your improved form once you have done so. Think about your website's strategic positions, such as:
The site's footer or a sidebar
On your "About" and "Contact page"
Within the body or a page or post
As a pop-up or banner
With a video embedded in the form
Consider using a heat map to determine where people spend the most time on a given page.
Then, position the form in this space to attract their eye.
Improving your form will strengthen your email list marketing strategy.
Segment your lists:
Once you know who your audience is, you can classify them according to factors like age, region, or purchasing patterns and send emails to each group, making your messaging more specifically targeted to each element of your audience for a more effective result.
Send out an opt-in campaign: 
You can send out an email with an opt-in message and a commitment to erasing any email addresses that don't respond if you have an outdated email list that doesn't generate much engagement.
Even though it may seem contradictory, removing contacts from your list can help you get better results by ensuring that you only send emails to recipients who have expressed a desire to do so.
Use Pinterest to promote gated visual content
Visual content on Pinterest entices users to sign up for access to more content.
Utilize this to your advantage by promoting your gated visual material on the platform to entice consumers to learn more from you and provide their email addresses in exchange for more in-depth knowledge.
Host a contest:
You might run a competition and need an email address to enter.
To generate interest and awareness, post about the contest on your social media accounts with a link leading users to the registration page on your website.
Ask website visitors for their feedback: 
You can offer a form on your website that encourages visitors to leave feedback on your company or website and makes their email address a necessary field because visitors like to give feedback on topics that are interesting to them or that are relevant to them.
Collect email addresses at a trade show or conference:
There is always the time-tested option of gathering emails in person.
Have a sign-up sheet available for anyone who comes by your booth or table, and once you've added the email addresses to your system, be prepared to send out a welcome email.
Read Also!!!
Add QR codes to your promotional materials:
Including a QR code in your printed adverts is another quick and simple approach to gathering email addresses and making the most of your advertising resources.
In this method, you can gather email addresses from a pamphlet or poster as well.
Offer an incentive:
"Occasionally, if clients are truly interested in learning about a new product or potential promotions, this is sufficient.
Typically, they require inducement in the shape of cost-free offers, free trials, or sizable discounts.
What to Avoid When Building an Email Lists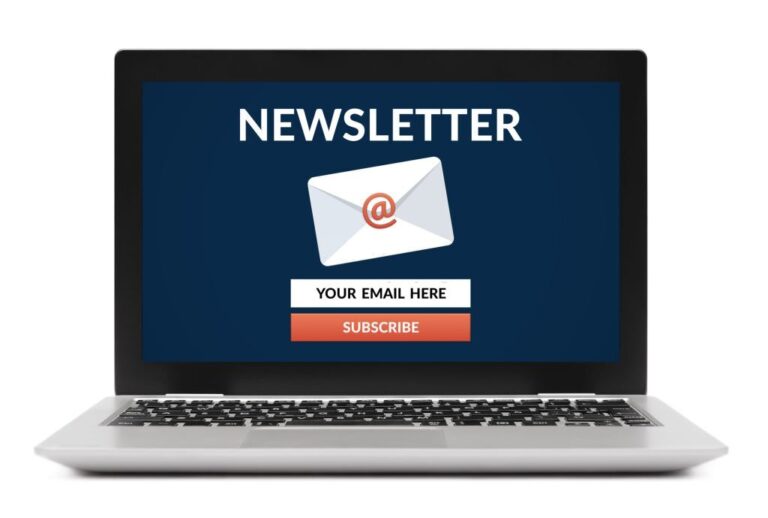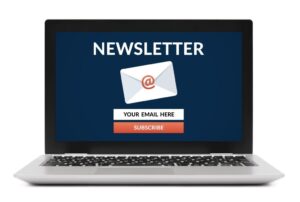 Because solid email lists are so vital to the email marketing process, there is some specific etiquette to keep in mind, as well as missteps to avoid. Here are 10 things not to do when building your email list.
Buying email lists
The biggest error that marketers and business owners make when creating email lists is this one. Many believe that purchasing a list is the easiest and fastest way to construct one.
Although this is the quickest technique, it usually backfires because there is no way to ensure that the purchased email addresses belong to users who are interested in your material or are authentic.
As a result, you might buy a list of 1,000 addresses only to find that few read your material.
Adding email addresses without permission
Another major error that many marketers make is this one, and it may even get you in legal problems. Only email addresses that have granted you permission in some way should get marketing communications from you. The two primary forms of consent for email marketing are as follows:
Implied, which includes people with whom you already have a business relationship, such as present clients, sponsors, or website users.
express, which is when a person expressly agrees to receive emails from you, as when they fill out a subscription form.
Asking for too much information
You don't want to ask for too much information and risk coming off as a spammer when you ask someone to supply personal information for your email campaign. You want to make signing up quick and simple, and you want the customer to feel comfortable giving you their contact details. Give the buyer enough time to research your company and determine your credibility.
Offering a nonvaluable incentive
It's normal practice to offer incentives in order to entice individuals to join a targeted email list, but doing so can backfire if the incentive isn't one that the customer would actually find useful.
You shouldn't, for instance, give a discount that can only be used at one location at a specified time or a coupon that runs out the next day.
Make sure as many of your consumers may benefit and use your incentive.
Using stolen email addresses
According to Steffa Mantilla, the creator of Money Tamer, "there are bots that can search the web and gather a list of found emails." You'll probably receive spam reports if you add these emails to your list, and your deliverability will drop significantly.
Skipping the welcome email
Sending a welcome email right away when a new subscriber signs up is crucial. This welcome helps the new subscriber feel valued, which motivates them to buy from you again. A clean subject line, interesting graphics, and a link to the incentive you promised when they joined up should all be included in your welcome email.
Using paid advertising too soon
The Savvy Couple's Kelan and Brittany Kline claim that you shouldn't expand your email list through paid advertising until it has been validated.
You should always concentrate on organic growth to determine what actually works before scaling up with paid advertising.
Sending emails without a goal
Making your emails worthwhile for your subscribers will need setting clear goals for both your entire email marketing strategy and each individual email that you send.
Subscribers will notice if you send emails just for the purpose of sending emails, and they might unsubscribe if the material isn't relevant to them.
Before sending an email, you should know what you hope to achieve. Is it disseminating company news? Providing a coupon code? letting your clients know about a new product? Create your email marketing content with that objective in mind.
Being disingenuous
Shortlister's vice president of content Jakub Rudnik advised readers to avoid anything deceptive.
"In the end, any bait-and-switch techniques will almost certainly result in the sign-ups you earned canceling their subscriptions.
People are protective of their inboxes, so let them know exactly what kind of content they can expect to receive from you and how frequently. That will help you win their trust a lot more.
Sending too many (or not enough) emails
The greatest method to keep consumers with email marketing is to be consistent with your sending patterns and let subscribers know what to anticipate. Your readers can become irritated and unsubscribe from your emails if you send a burst of five emails every few months or three emails every day.
Decide on a regular posting schedule and follow it. To make this simple, several email marketing firms offer scheduling options that even let you send emails months in advance.
Use these suggestions now that you are aware of how to expand your email list.
You may increase your subscriber count and start expanding your business by following these ten simple steps.
Then, you can keep your subscribers informed of the newest information and products.
Ready to begin expanding? For a free evaluation of your digital marketing strategy, get in touch with us right away.
Tech Bango