//
How to Build a Brand from Scratch in 2023
How to Build a Brand from Scratch in 2023
How to Build a Brand seems difficult to create. How should it appear? What emotions should it evoke in viewers?
Will my intended audience find it appealing?
When you begin to consider how to link the dots between what you're selling and who you're attempting to reach, questions like these unavoidably arise.
To get started, you might look at our article on how to launch a business.
What you need to know about creating a powerful brand identity for your company, whether you're starting from scratch or want to make changes to your current branding design.
Coca-Cola, Apple, and Nike all had a strong understanding of how to create brands that people would adore.
Are you afraid of the phrase "brand building"? Do you consider companies like Amazon and McDonald's and ask yourself, "How can I create a brand this strong that people would love?" Even so, is it possible?
First of all, it is indeed feasible! Second, allow me to extend a warm welcome to Brand Building 101!
Today, we'll cover brand strategy, brand identity, and brand marketing in detail to help you create a successful brand.
Keep an eye out as your company will change forever!
But first…
What Is A Brand?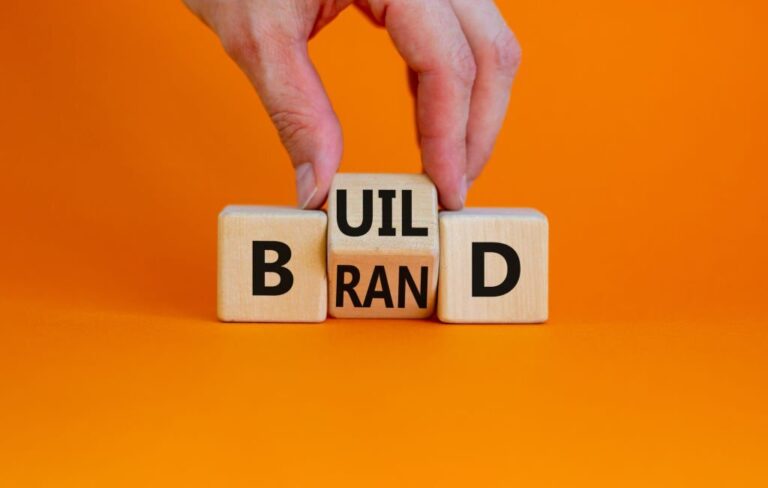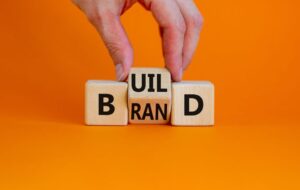 A brand is more than just your name and logo, which help you stand out in a crowded market.
If you stop to consider it, humans also have personal brands.
Each of us has a name, a face, a communication style, and other characteristics that help us leave distinct impressions on different individuals.
Similar to people, companies have names, goods, logos, colors, fonts, voices, and reputations that contribute to who they are and how people perceive them.
Read Also!!!
Without being consistent and upholding that consistency as you extend your brand to every aspect of your organization, you cannot effectively approach brand creation.
The ideal method to develop a brand is to first decide how that consistency will look and what emotions you want it to arouse.
What Does Brand Building Involve?
Building a brand that people adore doesn't require advanced knowledge. However, you must be aware of what this procedure entails in order to complete it successfully.
Making a go-to-market plan that combines brand identity and brand marketing is the key to turning your company into a brand.
By combining all of these, you may create a distinctive brand that endures throughout time. So let's breakdown the components:
➣ Creating a Brand Strategy:
Creating your brand strategy is the first step in making your company a brand.
Naturally, this is not a simple procedure. Your plan is a long-term one that needs patience, ingenuity, and resources.
Goal-setting is crucial as well! Consider the effects your company will have on the lives of your potential clients and the problems you can help them with.
In a nutshell, your strategy should be centered on providing satisfying and distinctive experiences that will encourage customers to support you.
And remember, too! More people will talk about you as a result of a positive experience, slowly transforming you from a maybe to a must-have.
➣ Constructing a Brand Identity
All of the visual components associated with your brand are part of your brand identity. These might be your packaging, website, or logo.
To make visitors and search engines "feel safe," utilize an SSL certificate. Brand identity isn't just a box or a website, though; it's also the emotion your brand will evoke when people connect with it.
Filtering a company through the brand identity prism is the simplest way to identify brand identity.
Here's Starbucks' prism:
Branding, to paraphrase Jeff Bezos, is all about your reputation and what people think of you when you're not around.
Therefore, your greatest opportunity to ensure that your firm survives and thrives is to have a strong brand identity that inspires positivity.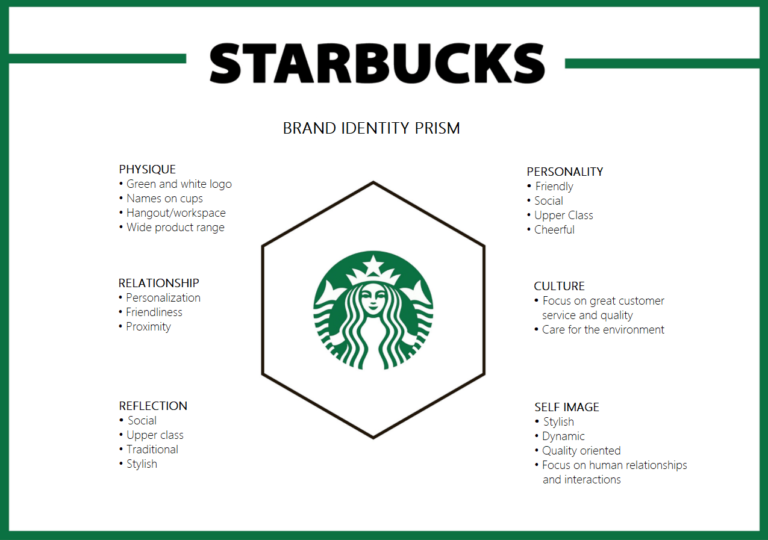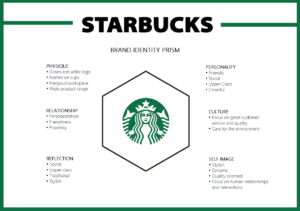 ➣ Getting into Brand Marketing
What happens first? Marketing or branding?
Branding, on the other hand, is all about the character of your company and how you present yourself to your target market.
The goal of marketing, on the other hand, is to increase brand recognition using a variety of digital marketing methods.­­
Let's take the example of you being the proprietor of a cosmetics company. Your company's tagline would be "Beauty that respects nature."
Marketing would take that and put it into emails or social media posts outlining the benefits of customers making a purchase from you.
To go one step further, your email campaign would likely resemble Burt's Bees, a company that has a specific goal and isn't afraid to state it:
In order to answer the question of which comes first, it makes sense to first learn how to create a brand before engaging in brand marketing.­
Also, to boost your brand promotion, consider Moosend if you need a cheap email tool to start sending emails!
Now that you know about the elements of brand building, let's see the most important steps you need to build your brand from scratch!
Steps to Build a Brand from Scratch
While you may go over some steps again as you pivot or build your brand, it's crucial that you think about each one as you develop your brand identity.
Here is everything you need to build a long-lasting brand, from defining goals to using email marketing and social media to promote it
Let's begin by laying the foundation for how to develop your company's brand.
1. Pick A Memorable Name
Language carries meaning. But names have power, dear marketers!
Your brand name needs to be the foundation on which you develop the ideal brand.
In essence, the aspiring business owner's imagination knows no bounds!
But choosing the ideal name is a difficult task. Make sure your name is memorable and hasn't already been taken by another company.
Using a brainstorming exercise will assist you in selecting the ideal name.
Naturally, don't forget to share it with your friends when you discover the singular name that rules them all in order to gain their input.
Here are some categories you can concentrate on to give you an idea of what you can produce:
➢ Made-up names: Pepsi, Kodak
➢ Metaphor names: Nike, Amazon
➢ Common words/Descriptive: Apple, The Shoe Company
➢ Names: Wendy's, McDonald's
➢ Word combinations: Moosend, Facebook
➢  Acronyms: KFC, BBC
➢ Altered words: Tumblr, Flickr
Moreover, coming up with the perfect name might take ages. Luckily, eCommerce platforms like Shopify can help you out with their business name generators:
When you're out of ideas, use the generator to come up with a catchy name. But be careful some can be quite generic or bizarre!
Read Also!!!
Identify Your Target Audience
A target audience must be in mind before you can understand how to establish a brand.
When selecting your brand-building techniques, keep this audience in mind.
It could be harder to create leads and convert followers if you target an irrelevant audience.
Your target market may be determined by:
➛ Location
➛ Demographics and psychographics (spending habits, hobbies, values)
➛ Competitor audience/followers and brand
➛ Consumer problem and/or pain point that your brand helps to solve
Broad audience targeting could result in poorer relevance for customers.
The rest of your brand's content and assets can be built on a strong foundation if your target audience is limited but highly relevant.
Define The Purpose Of Your Brand
What do you feel strongly about?
You should consider your mission statement before developing your brand.
Your mission entails "what you do," "how you do it," and "why you do it," to put it briefly.
Having a mission statement that articulates your vision is crucial because consumers adore supporting firms that have a defined objective that goes beyond making a profit.
Here is Patagonia's mission statement as an illustration:
" Build the best product, cause no unnecessary harm, use business to inspire and implement solutions to the environmental crisis."
The company's key ideals to provide clients with high-quality products while safeguarding the environment are wonderfully embodied in Patagonia's mission statement.
Remember that your objective will characterize your brand and assist you in setting it apart from that of your rivals.
Therefore, it's important to be true to your vision and express it clearly.
Create Your Brand Positioning Statement
Let's now briefly discuss brand positioning! But wait, isn't this a mission statement in reverse?
Okay, no. Your mission statement encapsulates your motivation and the goals you have for yourself and your team.
Let's look at the website for Home Chef to better grasp the distinction between a mission statement and brand positioning.
The brand's mission is stated on the "About Us" page when you click on it: "Bring people together around the dinner table."
Home Chef strives to do this by offering more details on the founder's motivations for starting the business and his goals.
So where is the brand positioning statement if this is the mission statement?
So, if you return to the Home Chef homepage, you'll see this little nugget:
You must prioritize your customers over your objective in order to draw in your target audience.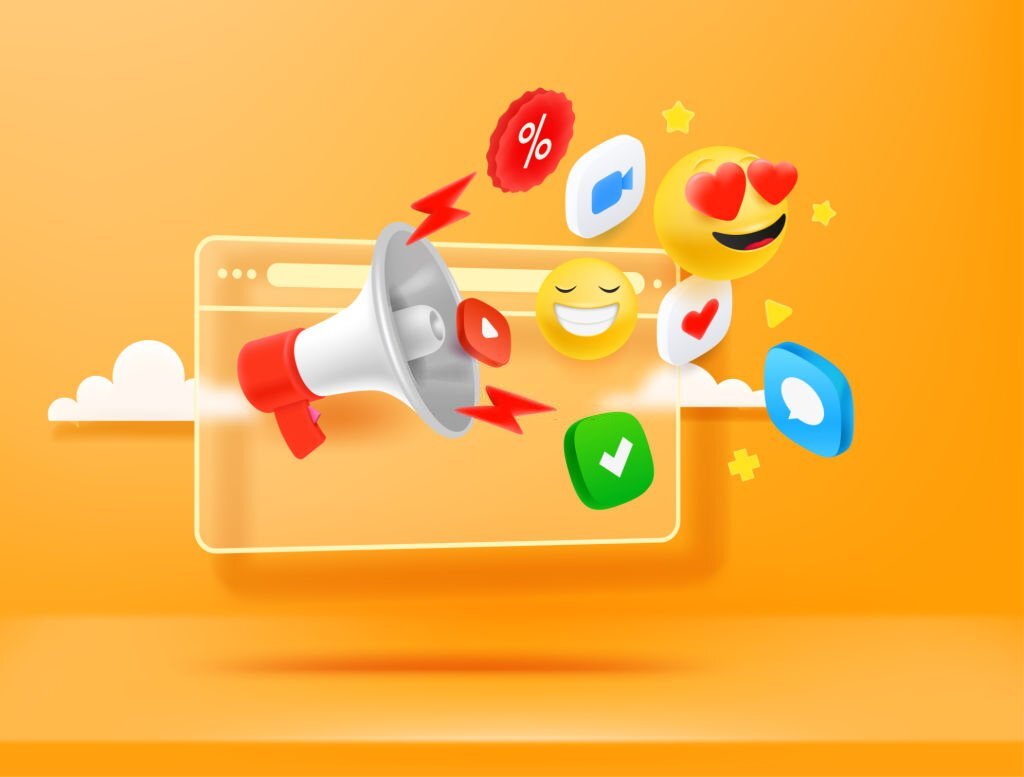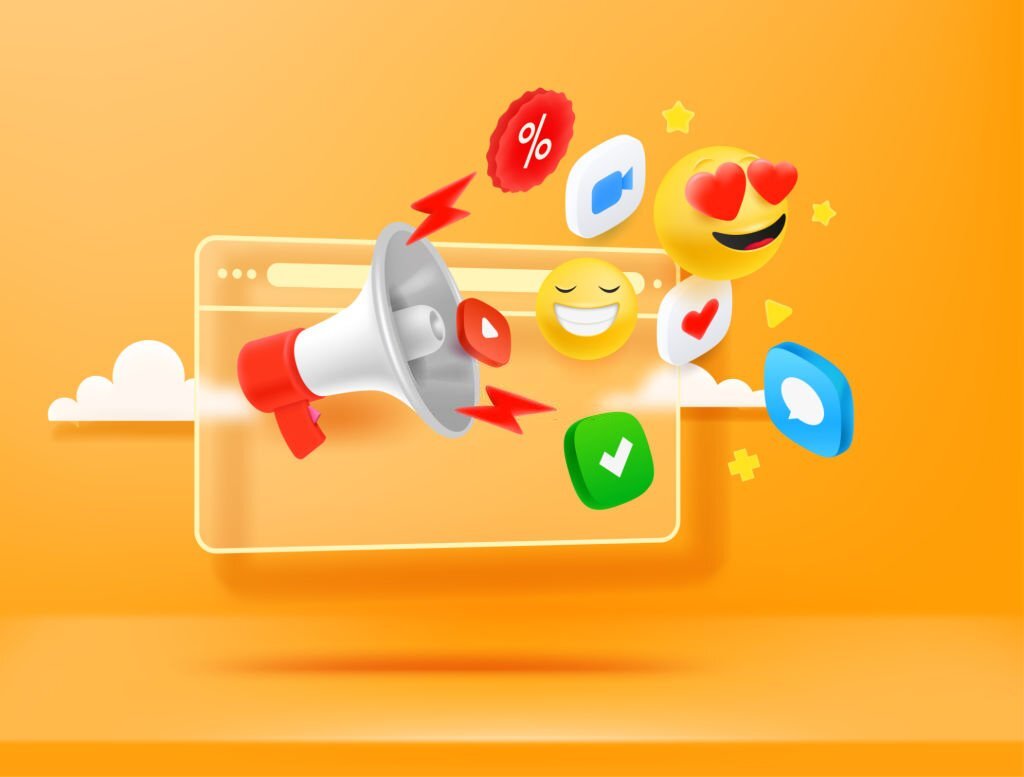 Therefore, they need to convert by letting the potential customer know that the brand will make it easier for them to prepare meals while also providing variety and accessibility.
In a word, focus solely on the benefits the customer will receive if you want to develop effective messaging for your brand positioning statement!
Write a Slogan
A snappy slogan is a nice-to-have item that you can use as a tagline in your social media bios, website header, bespoke business cards, and anywhere else where you have limited space to create a great impression.
Remember that you can always alter your phrase when you discover new marketing opportunities; Pepsi has had over 30 different slogans over the previous few decades.
A strong tagline increases brand awareness by being brief, memorable, and memorable.
Here are some ideas about how to approach creating your own slogan:
Stake your claim. Death Wish Coffee: "The World's Strongest Coffee"
Make it a Metaphor. Redbull: "Redbull gives you wings."
Adopt your customers' attitude. Nike: "Just do it."
Leverage labels. Cards Against Humanity: "A party game for horrible people."
Write a rhyme. Folgers Coffee: "The best part of waking up is Folgers in your cup."
Describe it literally. Aritzia: "Women's fashion boutique."
Try our Slogan Maker to brainstorm some ideas, or play off of your positioning statement to generate potential one-liners to describe your business.
Choose the Look of Your Brand
Once you've settled on a name, you should consider your brand design, including your color scheme and typography, to determine how you will visually represent your company.
When you start using a website builder to create your own website, this will be useful.
Picking a color scheme
In addition to defining your brand's visual identity, colors can also assist you convey the sentiment you want to convey and maintain consistency throughout all of your activities. In order to prevent misleading customers, you should pick colors that set you apart from your immediate competition.
Even though color psychology isn't a precise science, it does influence your decisions, particularly when choosing the color for your brand's logo.
An excellent overview of the feelings and associations that various colors typically trigger can be found in this infographic.
Selecting brand colors to develop your own identity
➛ Picking a color scheme
In addition to defining your brand's visual identity, colors can also assist you convey the sentiment you want to convey and maintain consistency throughout all of your activities.
In order to prevent misleading customers, you should pick colors that set you apart from your immediate competition.
Even though color psychology isn't a precise science, it does influence your decisions, particularly when choosing the color for your brand's logo.
An excellent overview of the feelings and associations that various colors typically trigger can be found in this infographic.
selecting brand colors to develop your own identity
It is crucial to take into account how readable white and black text will be over your chosen color scheme as well as how colorful text may appear against white and black backgrounds.
To come up with a palette of complementary colors, try using a program like Coolors. G
grab the hex codes to have on hand, then look through the many shades to select your favorite.
➛ Selecting a font type
It's also a good idea at this stage to consider the typefaces you might want to use on your website.
When it comes to fonts, keeping things basic is the greatest way to establish a brand.
To prevent confusing visitors, choose no more than two fonts: one for headings and one for body copy (this does not include the font your company logo may be in).
Using Font Pair, you may browse a large collection of complementary typefaces.
Do Competitive Research
Following the definition of your objective, you must research what your rivals are doing.
You may advertise your company more successful by developing a marketing strategy that is more focused on your target market.
The best way to perform a competitive analysis is to:
The ideal method for doing a competitive analysis is to:
➛ Look at your competitors' website/eCommerce store
➛ Check old and new product prices
➛ Analyze customer reviews to see the pros and cons of your competitors
➛ Check their social media presence to uncover their social engagement
➛ Identify how your competitors market their products
➛ Look into shipping costs and how you meet them
Establish A Unique Brand Voice And Tone
You need to find a strategy to set your brand apart from the competition among the sea of other companies out there.
How? by creating a distinctive voice and tone for your company!
In a nutshell, brand voice is the persona you've given your company. This personality will not change under any circumstances.
On the other side, your tone of voice describes how you communicate in various contexts.
Consequently, as opposed to your voice, you can change your tone depending on the type of content you produce.
A distinct voice will give your brand a more human quality and provide a unified customer experience across the customer's journey.
Additionally, by using the appropriate tone, you may convey your message more effectively while being true to your brand.
Let's look at Nike's brand voice on Twitter to illustrate the value of having a distinct voice:
From this post we can see that Nike's voice is:
Determined: "Nothing can stop what we can do together."
Motivational: "You can't stop sport."
If you examine the brand's Twitter content, you'll also see how its posts center around the power of unity.
For the brand, becoming a voice of inspiration and courage is all it takes to create an emotional connection with the audience.
Similarly, different brands will come up with their own brand voice to stand out from the crowd.
The best example comes from MoonPie:
The company's updated social media marketing approach and desire to attract more followers produced the brand's captivating voice.
MoonPie has produced this on-brand post to interact with its social media fans in a fun way.
Stay loyal to your personality and take into account what your audience wants to see to develop the best voice and tone for your business.
Create A Beautiful Story For Your Brand
We all have stories in our society. Therefore, it should come as no surprise that customers enjoy hearing engaging tales from marketers and business owners!
One of the most stunning strategies you can use to connect/reconnect with both new and existing clients is brand storytelling.
But good stories should have a compelling plot that also persuades the audience.
This strategy has been used by companies like Nike, Land Rover, and IKEA to offer narratives that will emotionally impact their audience.
Coca-Cola, a company that employs video marketing to transmit the emotions of joy and togetherness, provides some of the best storytelling examples.
The Coca-Cola 2020 Christmas tale is as follows:
Over 8 million people have watched the video on YouTube, and one of them commented, "I'm not crying. It's you. This demonstrates the impact that stories may have on readers.
Coca-Cola is basically a business marketing another beverage by itself. However, in the narrative, Coca-Cola serves as the catalyst for a father and daughter's reconciliation.
You may use stories to communicate your brand's message whether you are a small business owner, a SaaS software firm, a Startup, or an agency.
All you need to get started is a great tale idea and some excellent writing!
Turn Customers Into Advocates of Your Brand
Do you want to know how to create a brand that people will respect and love? The key is to encourage your devoted consumers to convince their friends and family to support your business.
You must work with your customers to make them brand advocates in order to spread the word.
Approaching social media influencers who utilize your products is the greatest way to achieve it.
Instagram media influencer marketing is effective for eCommerce shops. P
partnering with influencers will provide you access to their devoted audience and assist you in converting them, whether you run a little business or a large corporation.
To promote their gluten-free product, Kraft Macaroni & Cheese, for instance, worked with NewDarlings:
On the website of the company, you can find their positioning statement, which reads, "The part of parenting that's impossible to mess up."
Therefore, it is clear why Kraft decided to work with NewDarlings (and their son) to advertise its goods.
Keep in mind that even minor influencers (micro-influencers) might benefit you if your goal is to raise brand recognition through influencer marketing.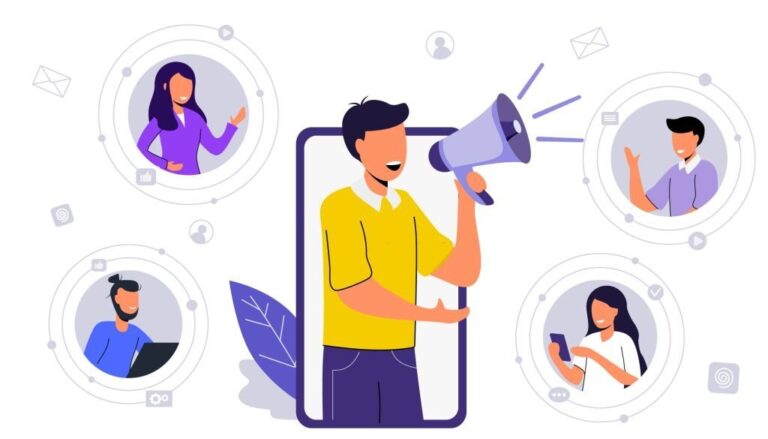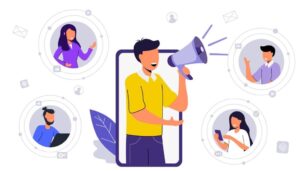 Targeting micro- or nano-influencers will provide you access to an audience that has already been cultivated and will eagerly follow their suggestions, despite the fact that celebrities and macro-influencers may appear like the best ways to reach a large audience.
Remember that it will be simpler for an influencer to tell their followers about you and your product the more they value you both!
It's time to Develop that Brand!
I'm confident that after reading this, you understand how to create a brand that will last.
Making a brand is all about transforming a legal company into a living, breathing, and beloved thing, from your logo and tagline to your mission statement and brand voice.
Of course, you need to discover the appropriate outlets to advertise your business if you want it to be successful.
The most effective strategy to grow your consumer base and demonstrate your coolness to them is through email marketing and social media.
If you still haven't chosen the appropriate tools, it's past time! Create your stunning branded emails by opening a Moosend account.