//
Top Best Keyword Research Tools in 2023
Top Best Keyword Research Tools in 2023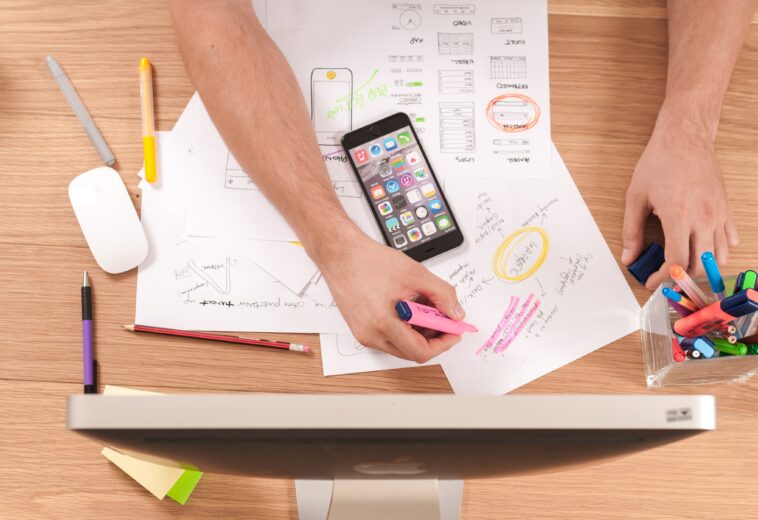 Modern SEO must include keyword research as a key component. Good quality keywords are one of the most effective methods to drive consistent, high-quality traffic to your website.
Regardless of whether you're relaunching an existing blog or creating your content plan for a new one.
In order to help you master your content, we've put up a list of some of the top keyword research tools.
Top  Best Keyword Research Tools
1. Semrush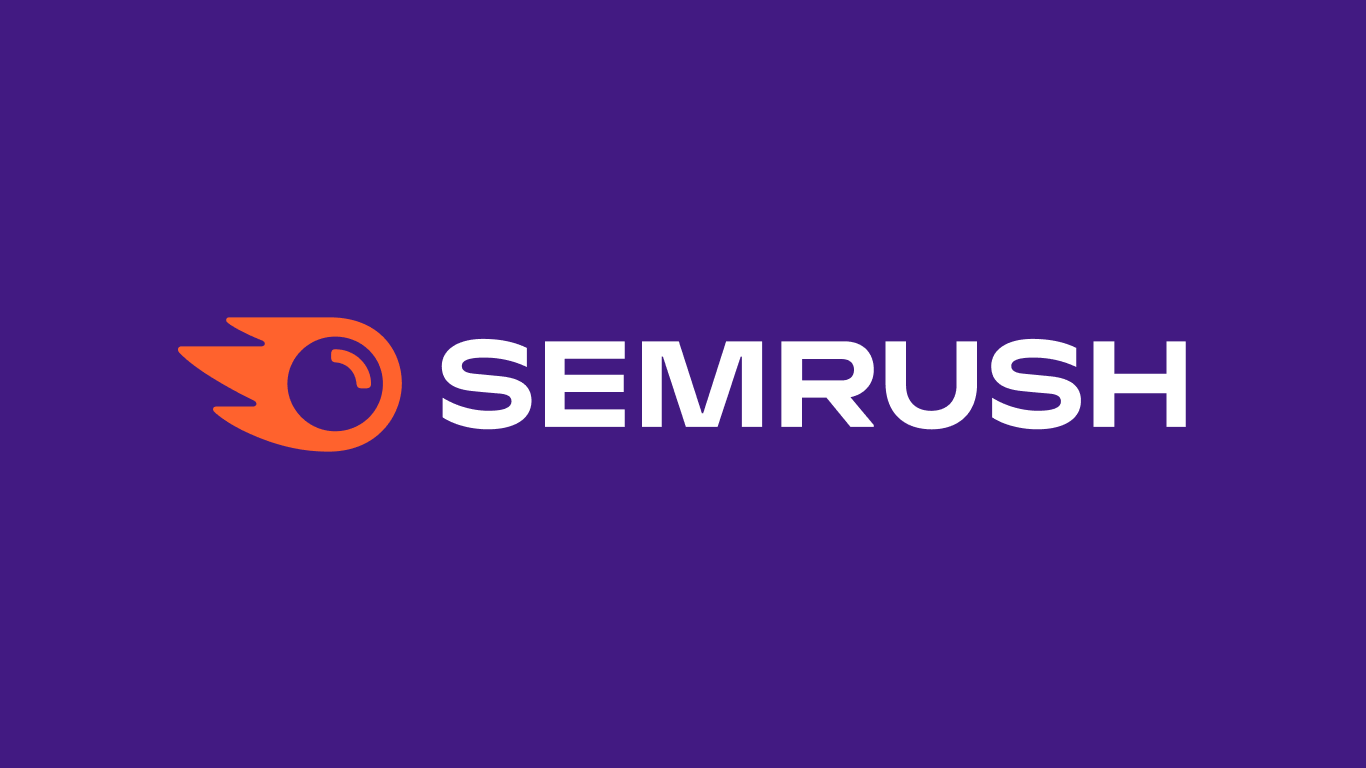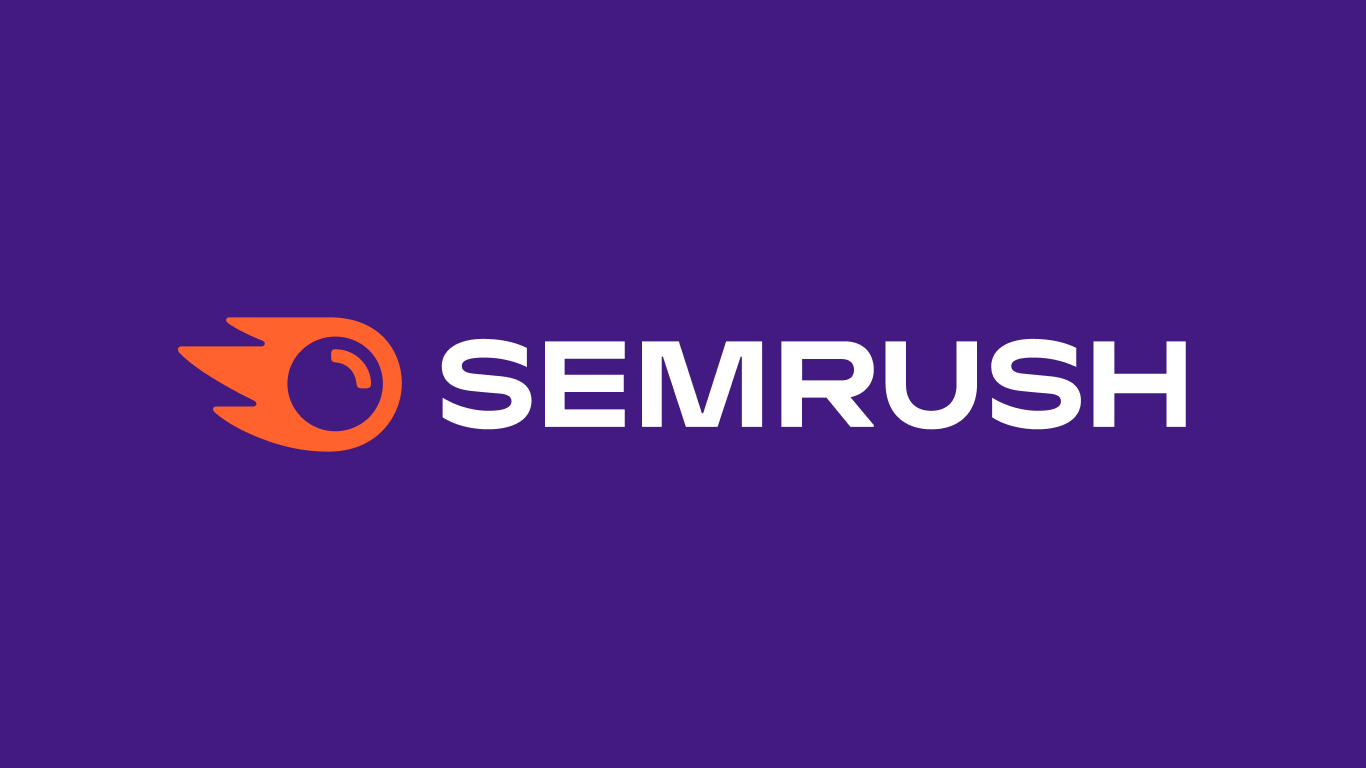 SEMrush is similar to the Swiss Army Knife of SEO; it is more than simply a keyword tool.
SEMrush offers 5–10 very precise keywords that your rivals are already using rather than coming up with a list of potential keywords. But that's only one of its several, extraordinarily potent powers.
Features
Uncover long-tail keywords and ad group ideas
Get yearly keyword trends
Worldwide CPC distribution statistics
Access to the complete keyword research toolkit
Keyword difficulty analysis and organic traffic insights
Pricing
One of the top paid keyword research tools is SEMrush. The service is available for a 7-day free trial. However, in order to access the trial, you must provide your credit card information.
If you decide to cancel your subscription during the first seven days, there are no fees assessed. Look over our SEMrush review to see if this product is a good fit for you.
There are four distinct price tiers for SEMrush. In comparison to monthly prices, you can save up to 17% by paying in full for a year.
Pro: It starts at $99.95 per month and is payable annually. This plan is for sites and independent contractors with a tight budget.
Guru: The capabilities in this plan are ideal for small- to medium-sized businesses managing content sites on a daily basis as well as SEO companies. Guru's monthly starting price is $191.62. once again, yearly billing
Business: If you pay for the entire year up ahead, it costs $374.95 per month and is perfect for eCommerce companies and agencies.
Enterprise: If your content strategy is broad and goes beyond what the aforementioned solutions can handle, SEMrush can create a plan specifically for you
2. Ahrefs Keywords Explorer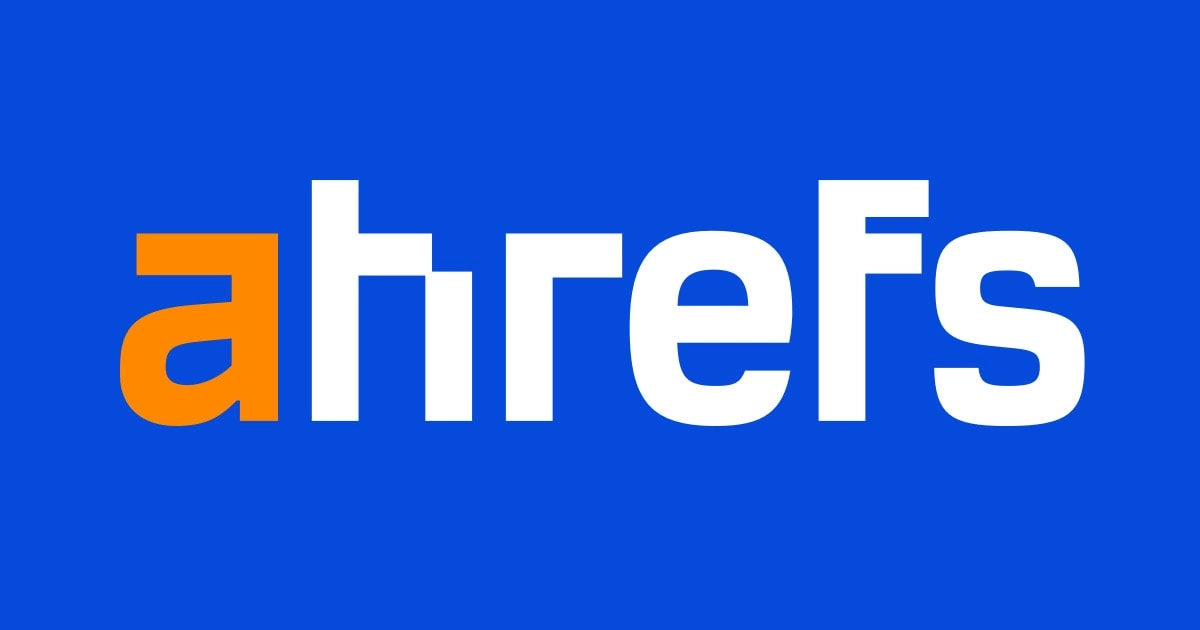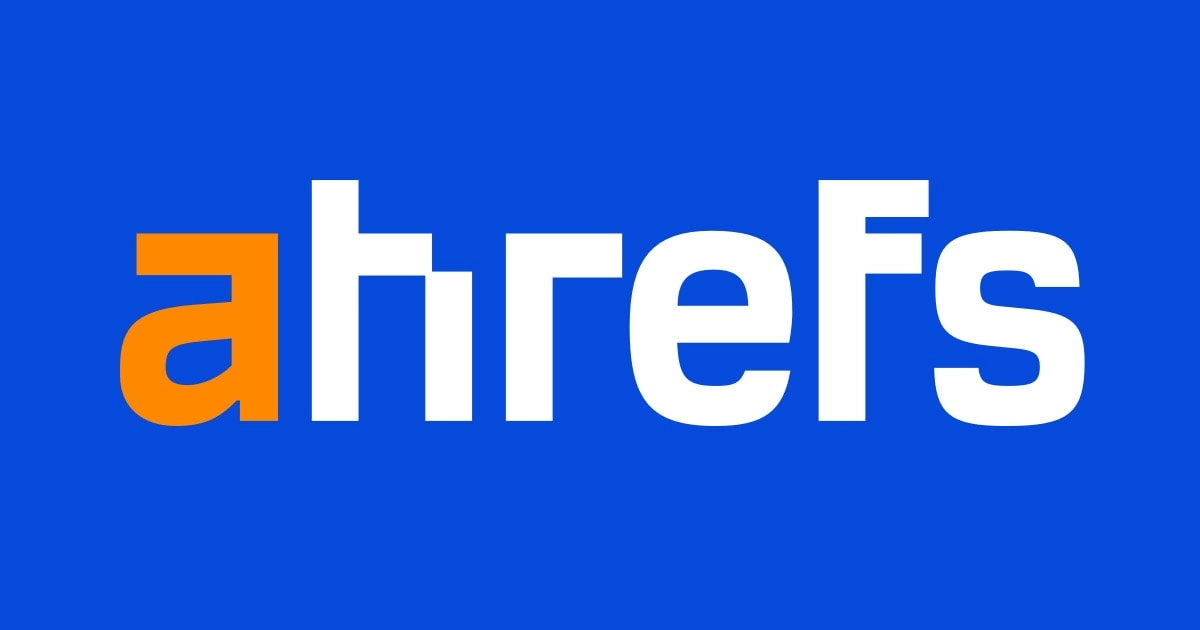 One of the top keyword research tools for content authors nowadays is Ahrefs.
The software gives users a comprehensive keyword report and uses clickstream data to provide distinctive click metrics.
Features
Accurate keyword difficulty score
1,000+ keyword suggestions
Supported in over 171 countries
Click metrics for improving CTR
Extensive SERP overview
Pricing
There are four price tiers for Ahrefs. If you pick an annual payment plan, the pricing for independent contractors, internet marketers, mid-sized businesses, and larger brands starts at just $83 per month.
On their Lite and Standard membership tiers, they do provide a trial offer that costs $7 for seven days.
3. Google Keyword Planner
The Google Keyword Planner is a straightforward keyword tool with only a few essential capabilities.
It is one of the market's most reliable sources of keyword data, despite its lack of functionality. The information is straight from Google, and the outcomes work nicely with AdSense revenue.
Features
Locate commercial keywords using the "top of page" bid range
Accurate search volume directly from Google's search engine
Best choice for business websites
Pricing
Google Keyword Planner is available for free.
4. GrowthBar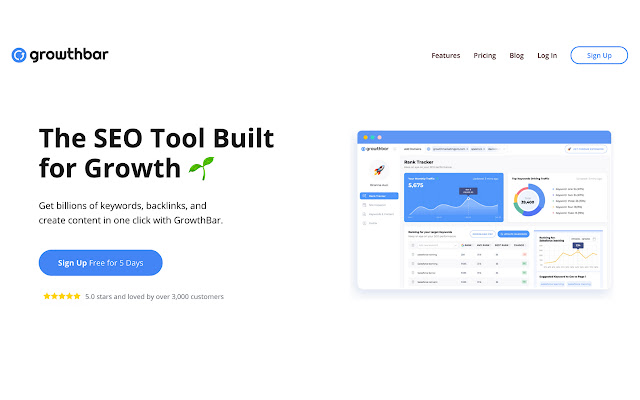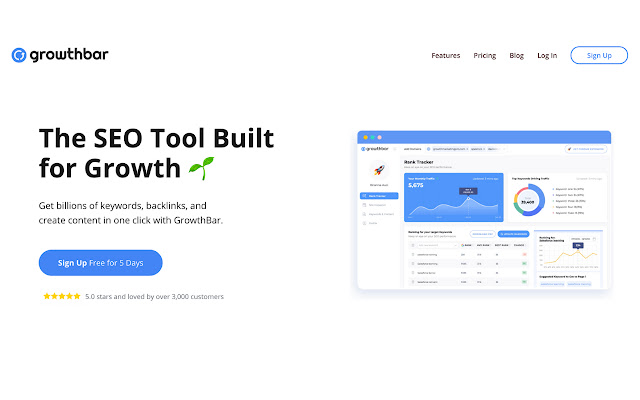 For marketers and bloggers that need ranking difficulties or keyword ideas to show in their search results quickly, GrowthBar is a terrific tool.
They just implemented a unique function called content outline creation, which allows you to quickly create content outlines for your blog or website including keywords, word counts, headers, photos, links, and more.
Additionally, it enables you to view competitor profiles that include information on backlinks, organic keywords, Google/Facebook advertisements, and related insights.
Features
Generate content outlines with AI
Keyword rank tracking
Accurate ranking difficulty
Long tail keyword suggestions
Exportable keyword data
On-page word count
Pricing
After the free trial period of five days, GrowthBar will charge you according to the plan you select.
You may search for as many terms as you like with the higher-tier plan. The following prices apply if you pay yearly.
Standard – $29/month
Pro – $79/month
Agency – $129/month
5. Long Tail Pro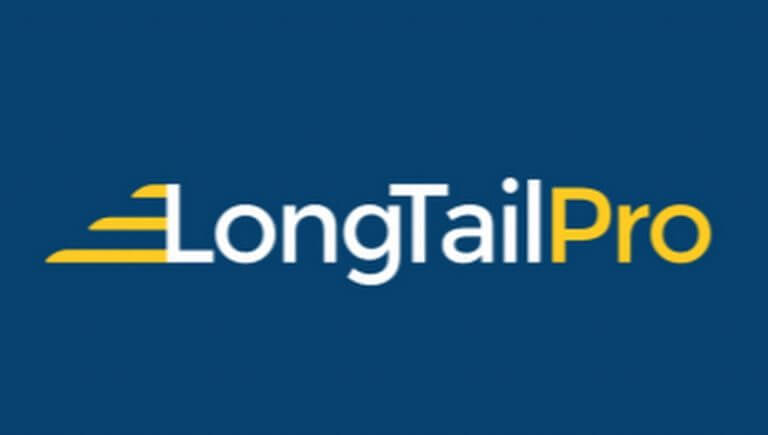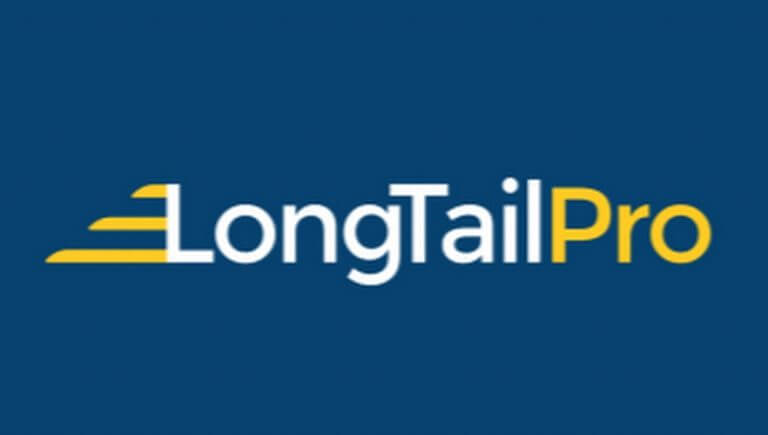 Long-tail keywords are the new norm in SEO, which is no secret. A cult following among content creators for micro-niche sites has developed for the Long Tail Pro keyword generator, which creates long-tail keywords for niche sites.
Features
Powerful, detailed keyword metrics
Easily find long-tail keywords
Provides recommendations for attracting highly convertible organic traffic
2,500+ SERP lookups every 24 hours
Pricing
Although it is a paid product, Long Tail Pro does provide a 7-day free trial (subscription to be canceled before 7 days).
Prices for subscriptions begin at $24.75 per month (when billed annually). Three plans are now available to users of Long Tail Pro.
Starter – $24.75/month
Pro – $44.75/month
Agency – $98.08/month
Majestic is a comprehensive SEO tool for monitoring the health of your website. It's the perfect tool for new blogs and small businesses that don't have the funds to invest much in intricate SEO help.
Features
All SEO features are available in a single toolkit
Find easy-to-target phrases
Research competition on each keyword
Trustworthiness vs. authority graph for website analysis
Pricing
You may register with Majestic and do three free searches to give you get a feel for the service.
However, the keyword checker is only accessible with the PRO and API subscriptions. When you choose the yearly paying option, you can purchase the SEO toolkit for $83.33 each month.
Try Keyword Tool if you're a keyword data mining nut. The platform, which provides analysis for Google, YouTube, Bing, Amazon, and the App Store, is recognized as one of the best keyword research tools available.
Features
Find great keywords using Google Autocomplete
Supplement your social media marketing with Instagram and Twitter keyword analysis
Export results to CSV
Simple UX for beginners
Pricing
Google Keyword Planner and Keyword Tool are extremely similar. It's cost-free for the first 750+ keywords and quite simple to use.
The monthly price for the Keyword Tool "Basic" plan begins at $69 and is payable yearly.
Serpstat, which includes website analytics, a keyword research tool, SERP analysis, backlink analysis, a rank tracker, and website audit features, is a great choice if you're looking for a complete SEO suite.
It's a one-stop shop designed to simplify everything you'd need for thorough SEO.
Features:
Understand your competition using the competitor graph feature
Find keyword difficulty and keyword trends
The most budget-friendly option on our list
Pricing
Serpstat offers a trial subscription that may be used a few times for free, much like a handful of the other solutions we've included here.
However, you must set up a membership if you intend to use the service frequently. If you pay in full for the entire year, a Lite plan is $55 a month. The monthly cost is $69 in all other cases.
Mangools, a developer renowned for providing the best keyword research and analysis tools across categories, created the tool known as KWFinder.
To get started, utilize their beginner's guide.
Finding keywords with low SEO difficulty is simple thanks to the KWFinder platform, which also offers a ton of other helpful tools.
Features
A unique and easy-to-navigate user interface
Find keywords in any language target, anywhere
Choose options from the list of powerful keywords
Get precise statistics for keyword competition
In-depth SERP overview alongside a list of suggestions
Use filters to refine the list of keyword suggestions
Pricing
KWFinder is a component of a set that also contains 4 additional SEO tools. There are very few free searches available with this keyword tool.
To save up to 40% on any of their 3 memberships, choose an annual plan.
Basic – $29.90 (freelancers and small businesses)
Premium – $44.90 (new startups and blogs)
Agency – $89.90 (eCommerce stores and heavy sites)
One of the greatest tools for keyword research is SEO Powersuite if you're seeking for a full solution.
Everything you need to optimize on and off-page SEO is in its comprehensive toolbox.
Along with basic keyword research tools, you'll also receive alternatives for mobile and social media optimization.
Feature
Comprehensive SEO audit
Competitor rank tracking
Professional SEO reports
Cloud storage (up to 400 projects)
White-labeling reports for clients
Link management and backlink history
Pricing
A restricted free tier and two fully featured premium plans are both available through SEO Powersuite.
Free – There is a free version of SEO Powersuite that may work well if you run a small/personal site and only need to occasionally check your site's rankings.
Professional – With this plan you get unlimited SEO audits, link management, and more. You'll also have access to white-labeling (with watermarks) and cloud storage for up to 20 projects. Professional plans cost $299 per year.
Enterprise – This option includes everything that the Professional plan does, plus more. You'll also get white-labeling without watermarks, and cloud storage for up to 400 projects, for $499 per year.
11. Moz Keyword Explorer
Easy-to-use, pre-built keyword suggestions are provided by Moz Keyword Explorer.
The SEO tool from Moz includes two really distinctive data points in addition to all the capabilities you'd expect from the greatest keyword research tools.
Organic CTR score: This click-through rate demonstrates the number of clicks you're expected to attract on page 1 of Google.
Priority score: The priority score is a mixture of all the individual factors a typical tool uses to suggest keyword options. It combines data on CTR, search volume, and keyword difficulty to help you select the best terms for your project.
Features
Get related keyword suggestions
Organic CTR and Priority score for smart targeting
Moz offers a one-month trial period
Pricing
Get 10 free inquiries each month when you create a free Moz account. The Keyword Explorer is not a stand-alone research tool; in order to fully utilize this helpful little tool, you must purchase the SEO package as a whole.
The Moz Pro package, which starts at $79 per month if purchased annually (or $99 if paid month-to-month) with the ability to complete a free 30-day trial, includes the keyword research tools.
SpyFu is the best option for researching the SEO tactics of your rivals. If you're operating in a highly competitive niche, their keyword tool can make a significant impact by revealing profitable, practically undiscovered phrases.
Features
Compare different websites competing for a single search term
Discover ranking difficulty and historical rank changes
Additional modules for in-depth domain analysis
Pricing
SpyFu is a little different from the other tools we've listed here as they offer monthly results, not real-time feedback.
You can subscribe to SpyFu for $33 per month if you choose the annual billing option.
Conclusion
The advantages of keyword research cannot be overstated, and the alternatives you just read through are some of the top ones available in the SEO industry right now.
Analyze your budget first, then think about the main goal of your brand's SEO strategy to choose the one that works for your company.
If cost is your main issue, focus your search on Serpstat or Google Keyword Planner.
If you want a more complete set of tools, KWFinder, SEMrush, or Moz Keyword Explorer are the ones you should consider.
Techbango Team